Swing Tee - Solids
Regular price
Sale price
$55.00 USD
Unit price
per
Sale
Sold out
Our swing tee with a longer short sleeve, a graceful ballet neckline and a lot of movement at the high/low hem. Made from a dreamy soft organic cotton knit.
Cut & sewn in the USA from fabric grown in Texas and milled in North Carolina. Purchasing this garment supports a USA supply chain!
This item is prewashed, preshrunk and hand dyed in our Hillsborough, NC studio. It will have subtle variations in color that make it a one-of-a-kind garment. 
Available colors and sizes are listed - if you would like a size in a specific color, choose CUSTOM SIZE + COLOR from the drop down menu and let us know the size and color in the notes when you check out!
Color Choices: Hot Pink, Lilac, Clover, Lemon, Tangerine, Indigo, Moss, Purple
Fitted Fit at shoulders, arms and chest
Free Fit at waist, hip and hem
Available in Sizes

 

Small through 3X
Sizing & Fit Guide
Share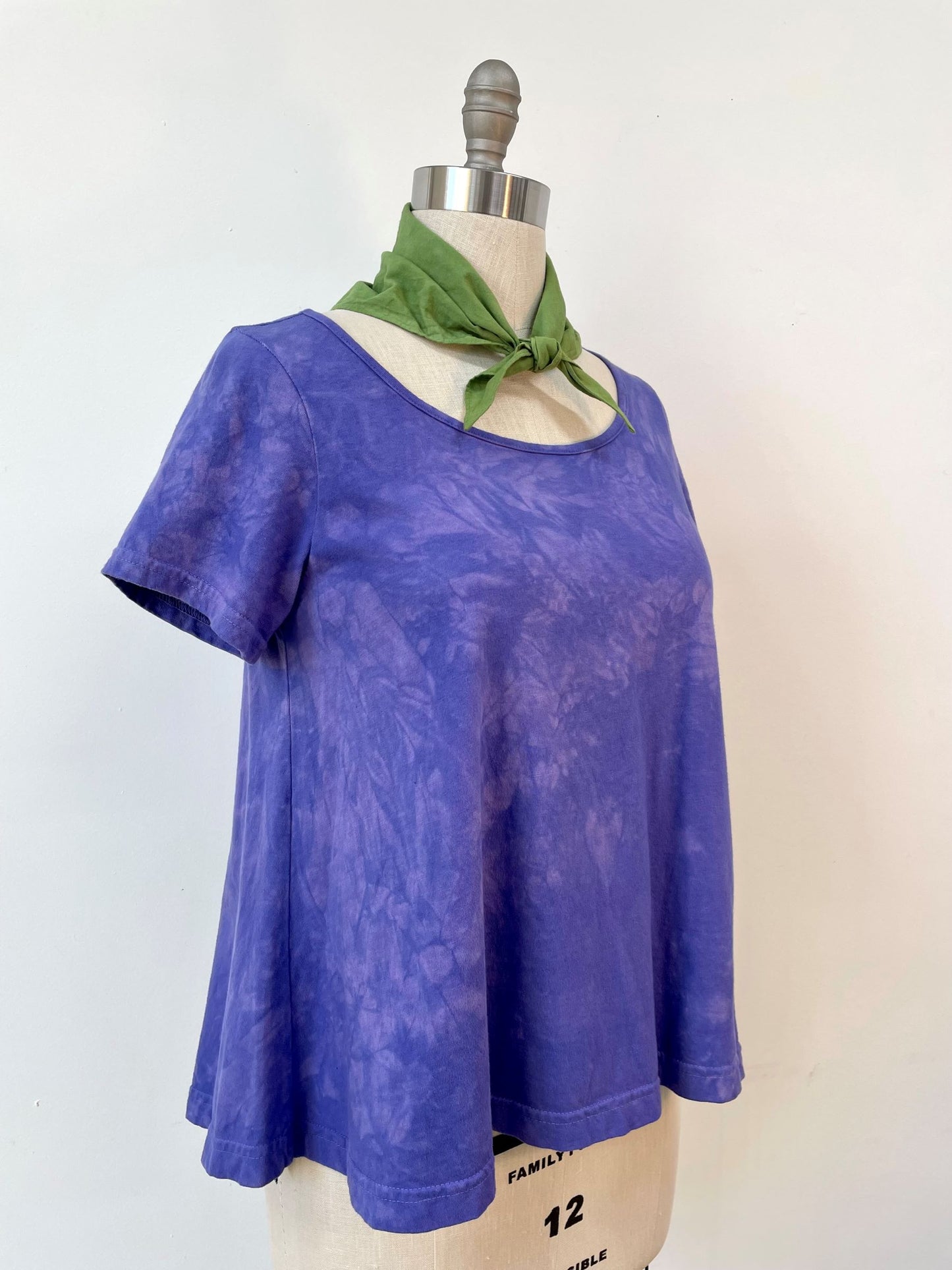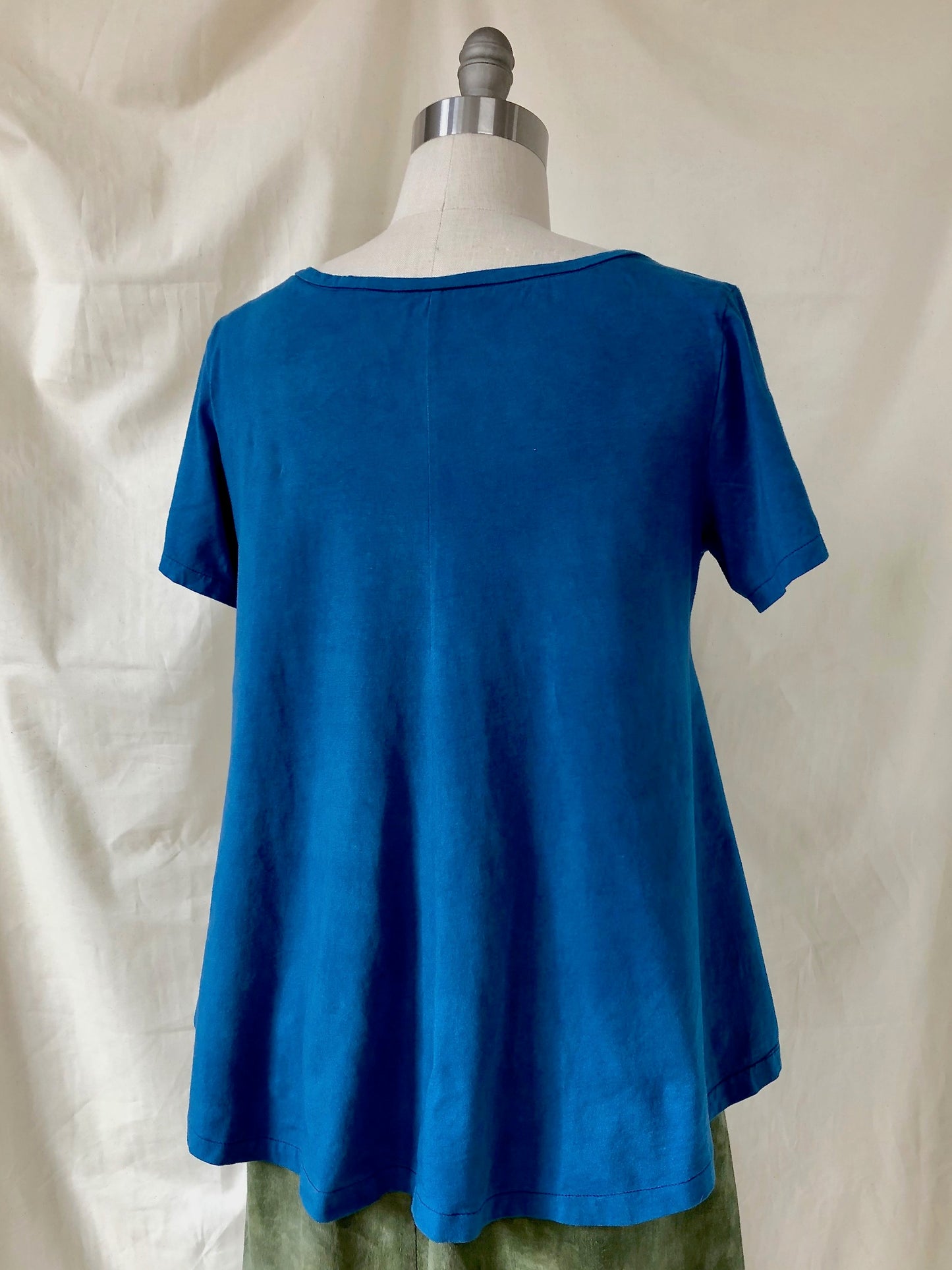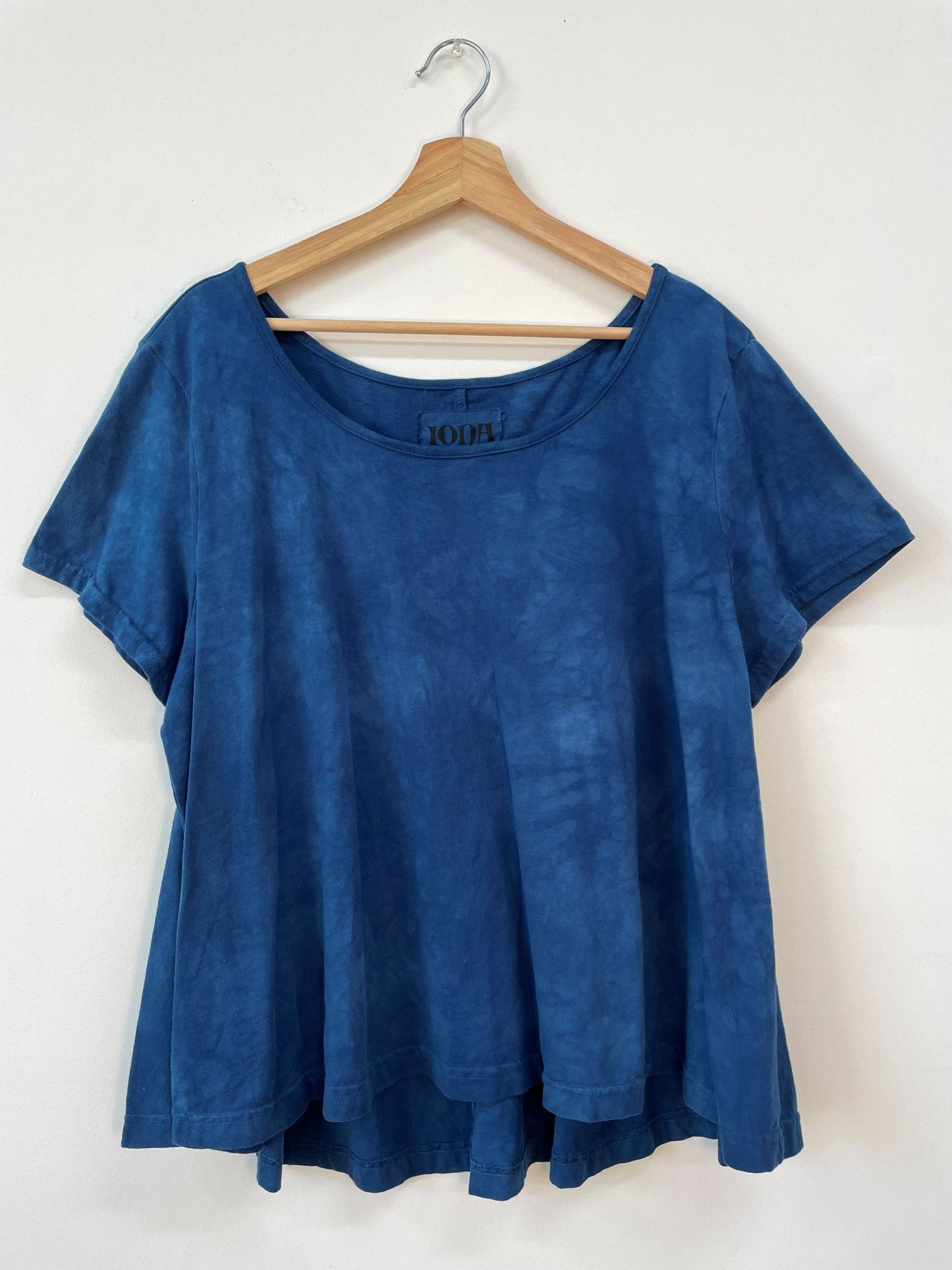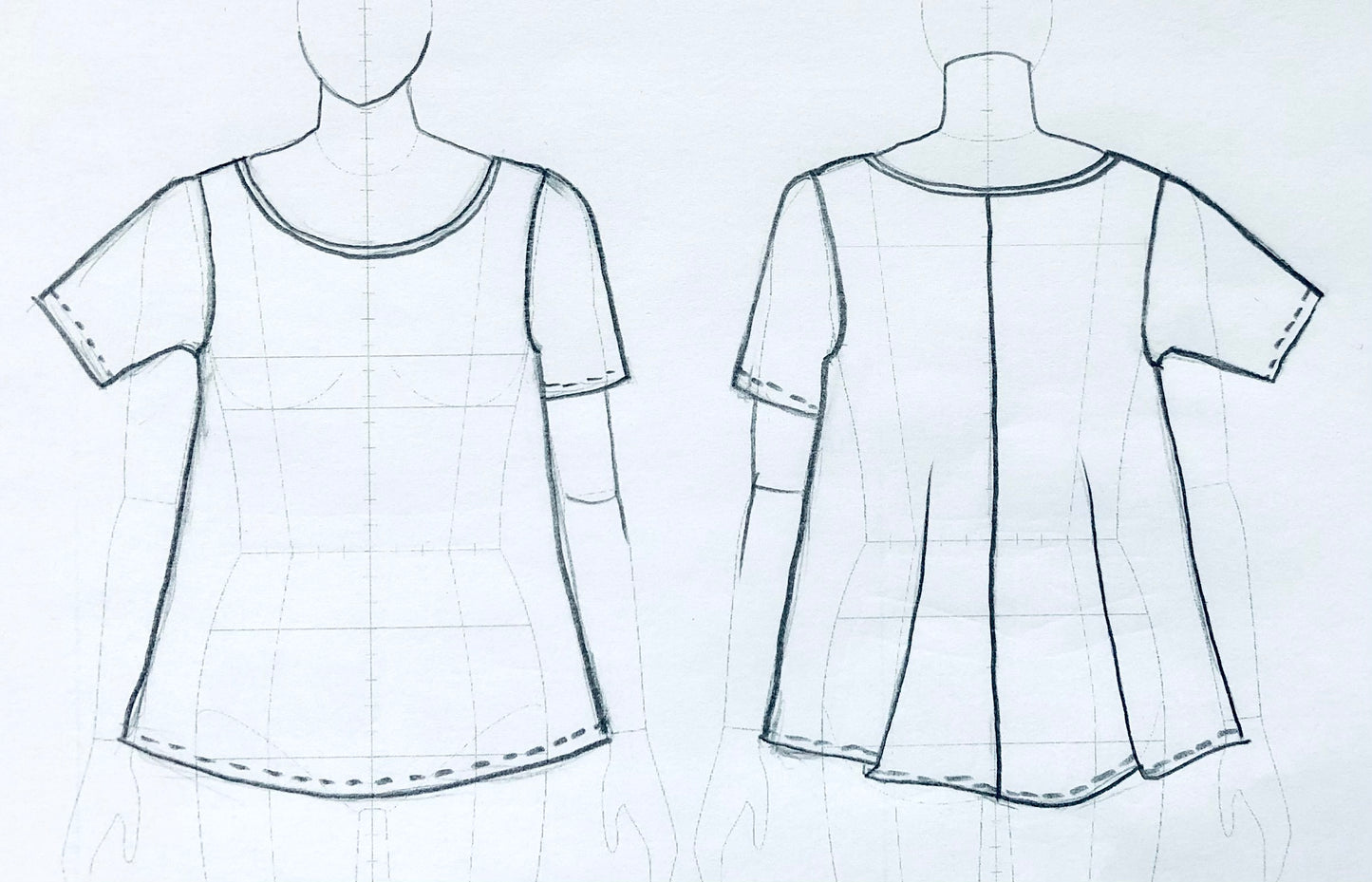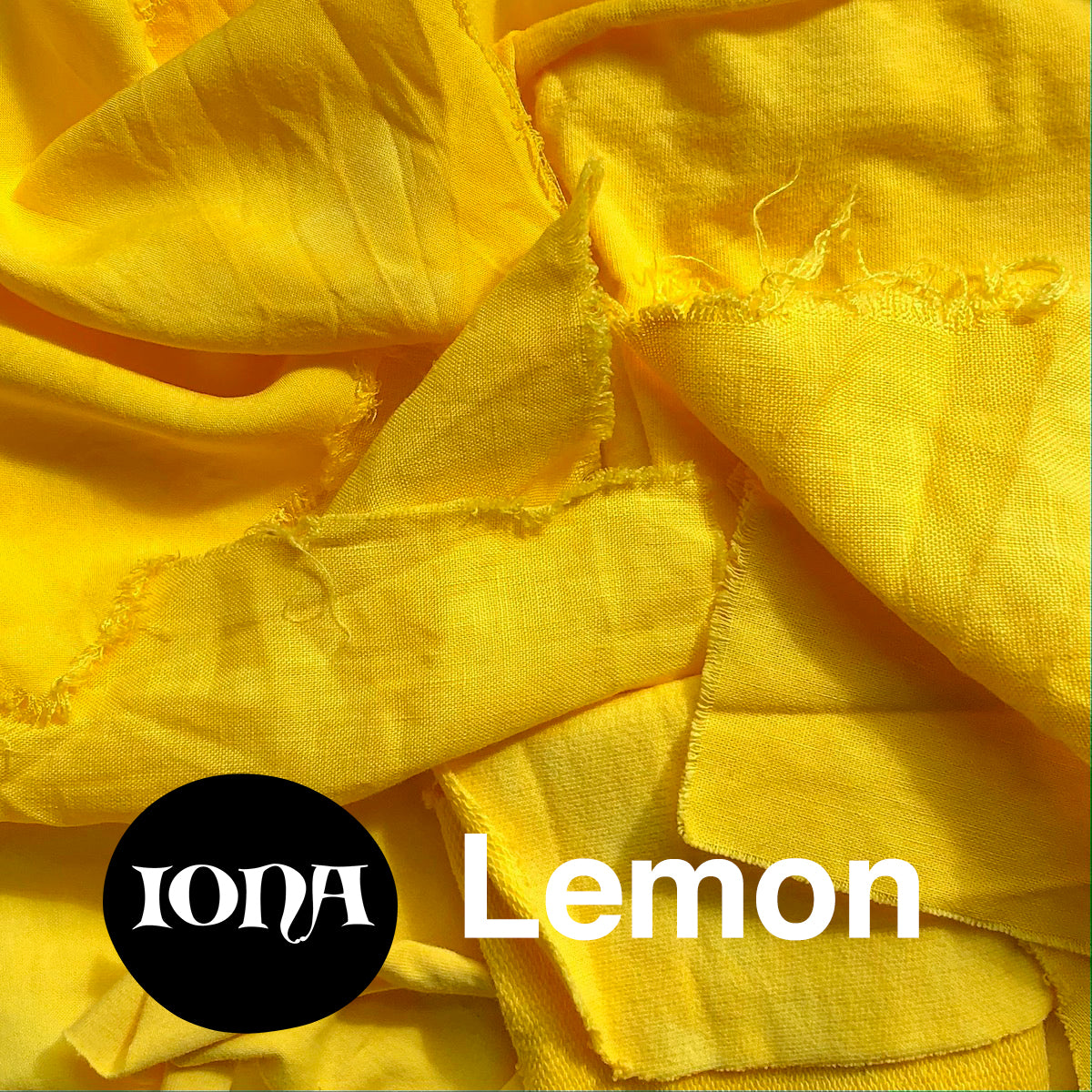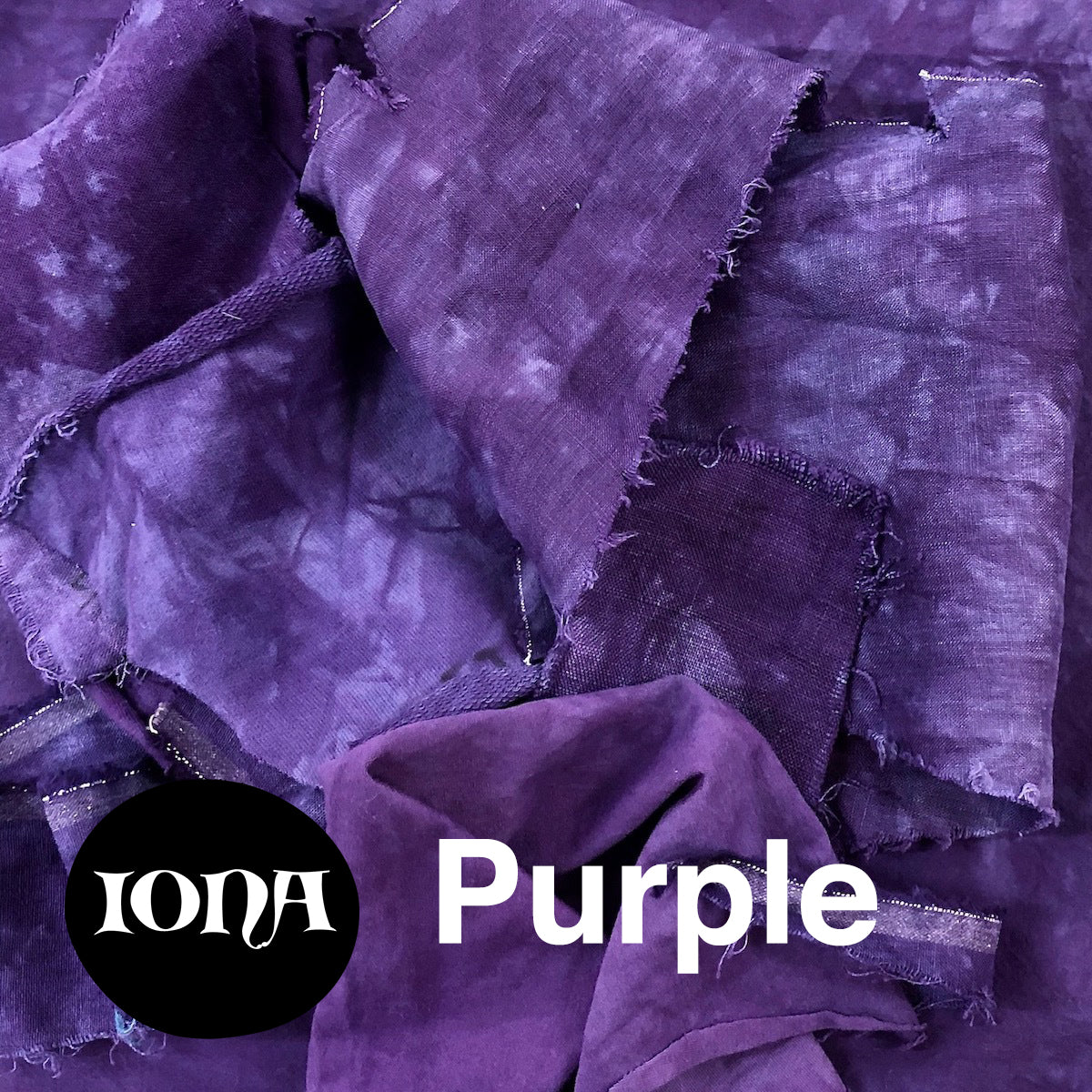 Sizing & Fit Guide
Most of our clothing is generously sized for comfort. We list the height and measurements of our models, along with the finished measurements of our garments. Inches aside, fit is a very personal thing, and we encourage people to pick the size that's comfortable for them. Even if two people have the same body measurements, they may pick different sizes if one person likes a snug fit and the other likes a looser fit.
How to measure your body for the size chart:
 
All garments made out of woven fabric have added EASE - the room you need to move around. How much ease do you need? Generally, 2 - 3" at the bust and 4" or so at the hip is the minimum — but again you might prefer more or less depending on how you like your clothes to fit. Any garments listed with a waistband are designed with elastic or another way to adjust the fit, we will list the unstretched and stretched measurements. If you fall between sizes, think about if you like a looser or a tighter fit, and take a look at the measurements listed for the garment — you can use a tape measure to approximate what that measurement will feel like on your body.

Here are some keywords we use regarding fit:
Fitted: 0 - 2" of ease (usually a garment made from a knit fabric for stretch)
Standard Fit: 2 - 4" of ease
Loose Fit: 4 - 6" of ease
Free Fit: more than 6" of ease
Our models:
We understand that clothing is hard to select without trying it on. While we don't allow returns, we do allow exchanges for size or a different garment. And we are always happy to discuss what styles work best for different body types! Contact us at info@ionaclothingstudio.com with any questions.
And if you'd like to learn more about our goals to fit a wide variety of bodies,
you can read about
growing a small business!